Convert Your Pinball Machine to LED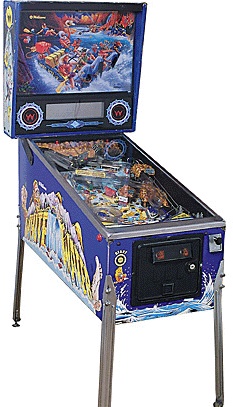 Welcome to LEDPinballKits.com! If you are considering converting the lighting in your pinball machine to modern LED, you are in the right place!
LED Pinball Conversion Kits include all the LEDs (with preinstalled pinball bulb socket adapters) appropriate for your exact machine! LED pinball lighting conversion kits are available for many machines made since 1980 by Williams, Bally/Midway, Gottlieb, Data-East, Sega & Stern.
To find a kit for your machine, you can search using the box on the right, or you can browse by manufacturer or tags.
Manufacturers:
Individual LEDs
Love the look of LED, but don't want to change your entire machine's illumination to LED? Want to change just a few of the lamps in your pinball machine with LEDs? Single LEDs are available in the most common pinball bulb sizes: #44, #47, #89 (Flashers) and #555 . Pinball machine LED bulbs are available in a rainbow of vivid colors including Red, Orange/Amber, Yellow, Green, Blue, Purple/Violet and White. Color changing pinball LEDs are even available to give parts of your machine an incredible look!